The SolarCleann Advantage
SolarCleann is a Residential Solar Panel Cleaning and Pest Abatement Service.
Our goal is to help you protect your investment and Maximize your production.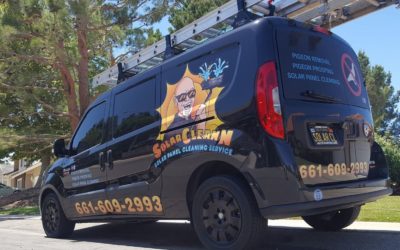 How Can We Help You Today?
About US
We are locally owned and operated and take great pride in providing nothing less than exceptional customer service.
Hear What Others Are Saying
Testimonials
Our wonderful customers are the reason we're in business. Here are some of the great things they've said about us.
Contact Us
Get in touch and let us know how we can answer your questions and when we can provide superior service.
We Solve Pigeon Problems and We Clean Panels
We're so confident in our work, we guarantee once your Solarcleann Pigeon Guard is installed
you'll never have any critters living under your solar system again!
Cleaning
We utilize a water purification system combined with an telescoping water fed nylon brush to clean off any and all dirt, grime, bird droppings, filth and caked on dust/mud that builds up over time
Pigeon Removal
We Flush underneath the solar panels removing pigeons, pigeon nests and their toxic pigeon waste that builds up over time (and anything else under your panels that does not belong there).
Pigeon Guard
We install our Solarcleann Pigeon Guard (Black PVC Coated Galvanized Welded Wire Mesh) with specialized non impacting fasteners. This ensures you'll never have any Pigeons and or critters ever living under your solar panels!
Solar System Inspection
We perform a 4 Point Solar System Inspection that covers the overall condition and functioning of the solar system. Great for new home buyers!
See all our FIVE STAR reviews
Take it from real people with real experiences
SolarCleann // Request Quote
We're happy to come out to your house, talk to you over the phone or respond in writing.  We're here to service you, how you choose to be serviced.
Call us Today @ 661-609-2993 or reach us through our Contact Us page and we'll respond with an accurate quote and timeline for the work.
Please make sure you include # of Panels, Elevation (single or two story), along with the direction(s) the panels are facing (south, north, east/west)
If you need anything else, Use our Contact Us page.